Jewelry Photography…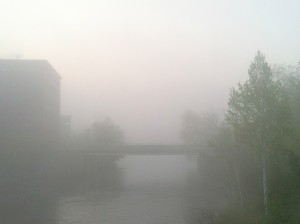 Berlian Arts is located on the top floor of the historic Dana Warp Mill in Westbrook, Maine. Overlooking the Presumscot River as it meanders toward the Atlantic Ocean, the studio consists of a gallery space, a jewelry shooting facility, as well as offices for client meetings. The Saccarappa waterfall, which once powered the original textile-making machinery, provides the steady sound of flowing water, which is both relaxing and inspiring. Our views are spectacular in any season.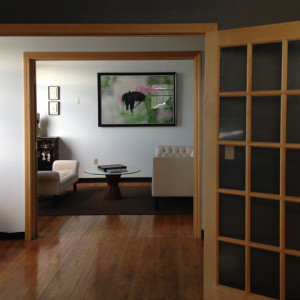 Situated on the western border of Portland, Maine, the studio is an ideal location for clients far and wide. We are minutes off Interstate 95, three miles from the Portland Jetport, and an easy drive from Boston. A range of hotels, inns and award-winning restaurants draw people internationally making the Portland metro area one of the most visited small cities in the U.S.
Berlian Arts was founded in 2010 as a channel for jewelry photographer Robert Diamante to feature his clients' artworks in an e-commerce setting. The success of Berlian Arts during it's first years was pairing collectors with artists for one-of-kind pieces or innovations on styles consumers viewed on the Berlian Arts website. In 2013 the focus of Berlian Arts shifted to marketing the individual artisan jewelers we featured and ultimately helping them move their businesses into online sales.
Please call us today to find out how we can work with you to help your business take its next step forward.
About Robert Diamante
Photography is the cornerstone of Diamante/Berlian Arts.
Founder and Creative Director Robert Diamante studied fine arts and art history at Pratt Institute, The Art Student's League, and the Maine College of Art graduating with a BFA in photography. Having already photographed the work of  MECA Department
Head and editor of Brynmorgen Press, Tim McCreight, Diamante Photography gradually and steadily grew until he became one of the country's most widely published craft jewelry photographers recommended at all levels of the craft/art jewelry industry.
In 2007, after photographing the John Hardy product line for Fall 2007, he was hired by John Hardy Jewelry to restructure their international media program located in Bali, Indonesia. Working with CMO Nora Langdem and Creative Director Guy Bedarida, he was instrumental to rebrand the company in the wake of its sale from the eponymous owner.  In 2008 Diamante returned to the US reestablishing Diamante Photography and creating the substrate for Berlian Arts (berlian meaning 'diamond', or 'diamante' in Indonesian) to develop as a full-spectrum creative services agency.
Photographs have appeared in American Style, American Vogue, The Crafts Report, Esquire, International Jeweler, JCK, Niche, Ornament, Town & Country and Vanity Fair. His work has been published in books produced by arts publishers Brynmorgen, Interweave and Lark. Diamante is a valued resource for jewelers on the topic of photography. He has been interviewed for books, magazines, and podcasts, including Craftcast, InStore and the MJSA Journal. He has conducted a workshop at Haystack Mountain School of Crafts and has been a classroom guest lecturer at the Maine College of Art, Northeastern, and the 92nd Street Y in N.Y.C. and has conducted webinars for Craftcast and Cindy Edelstein's Jeweler's Resource Bureau. Other corporate clients have included Lindt Chocolate, Stonewall Kitchen, and Amazon.